"I Put that **** on Everything"
Growing up, my parents made this sauce often because my brother and I loved it. We used it on steamed blue crab, white cut chicken, rice, I use it as a starting base for fried rice sometimes. You can also doctor it by adding in things like soy sauce (subtracting some of the oil), or vinegar.
I looked on Youtube and various blogs to see if there were any renditions of this sauce like mine, but none of them were exactly the way I do it. The number one key is how finely you mince the ginger. I make a very very fine mince of the ginger (have a sharp knife!), and a fine scallion chop as well. It's not a mince since I leave the greens in a circle. But sometimes with thick white parts I do split the root in two before slicing.
I have seen some renditions where people just blend the ginger up, but because ginger has strong fibers, you really would need to cut the ginger perpendicular to the way the fibers run before you blend. By then, it takes less time to just finish the mince unless you are making a gigantic amount of the sauce.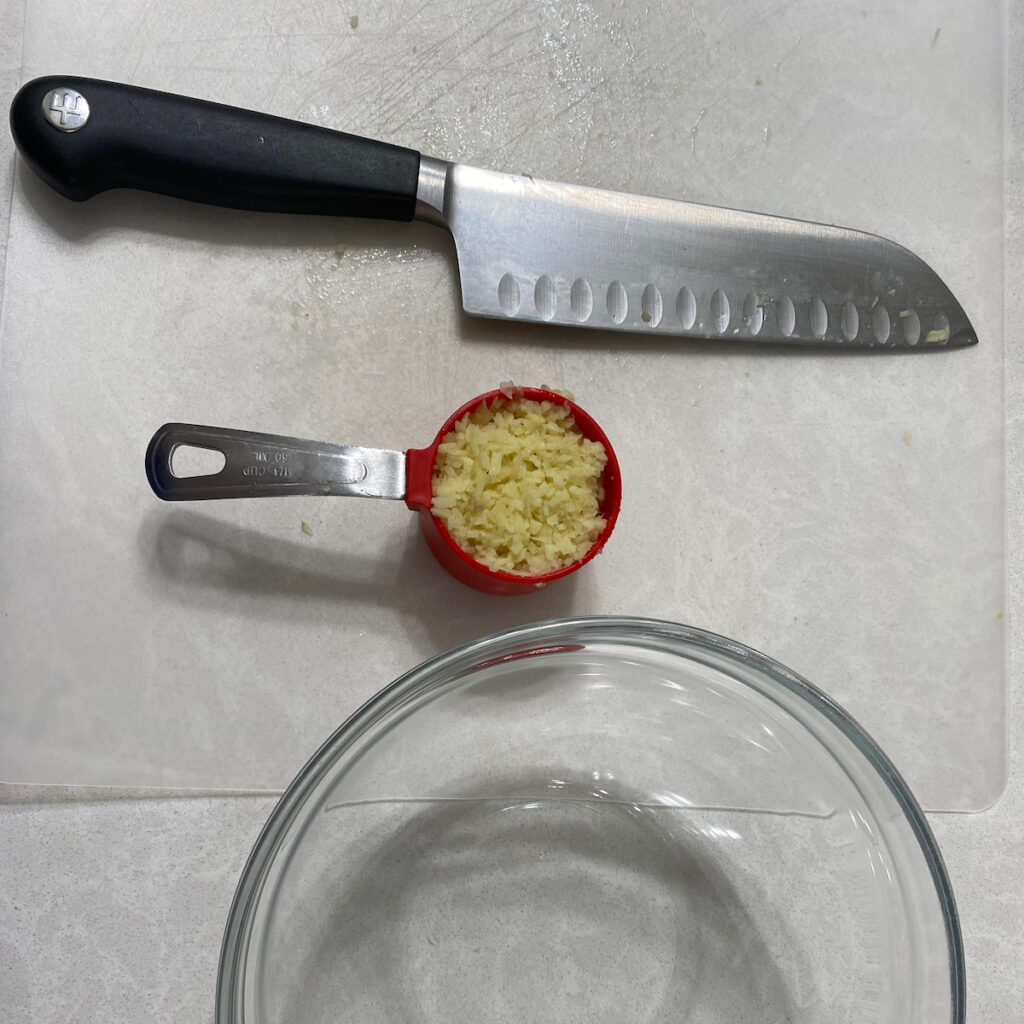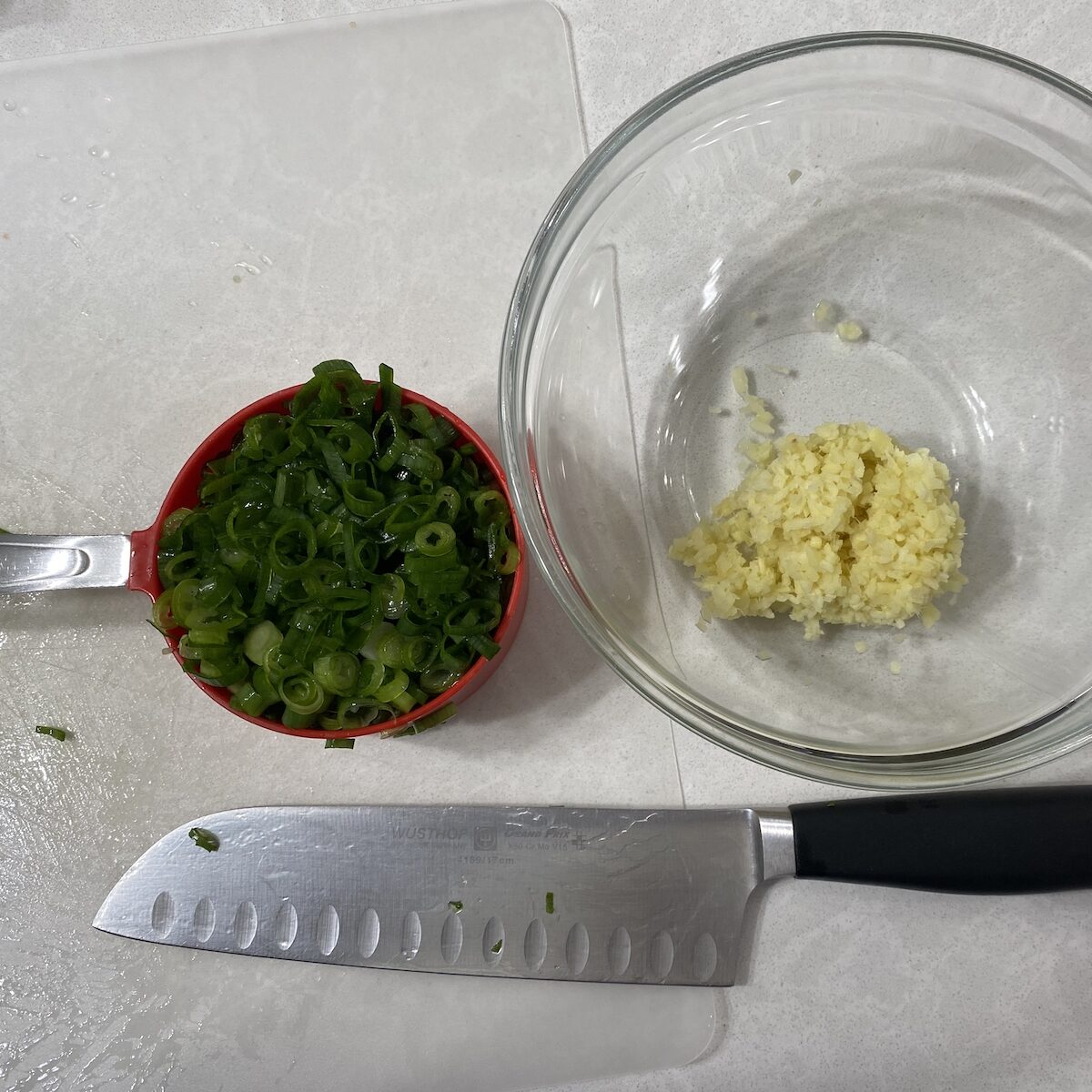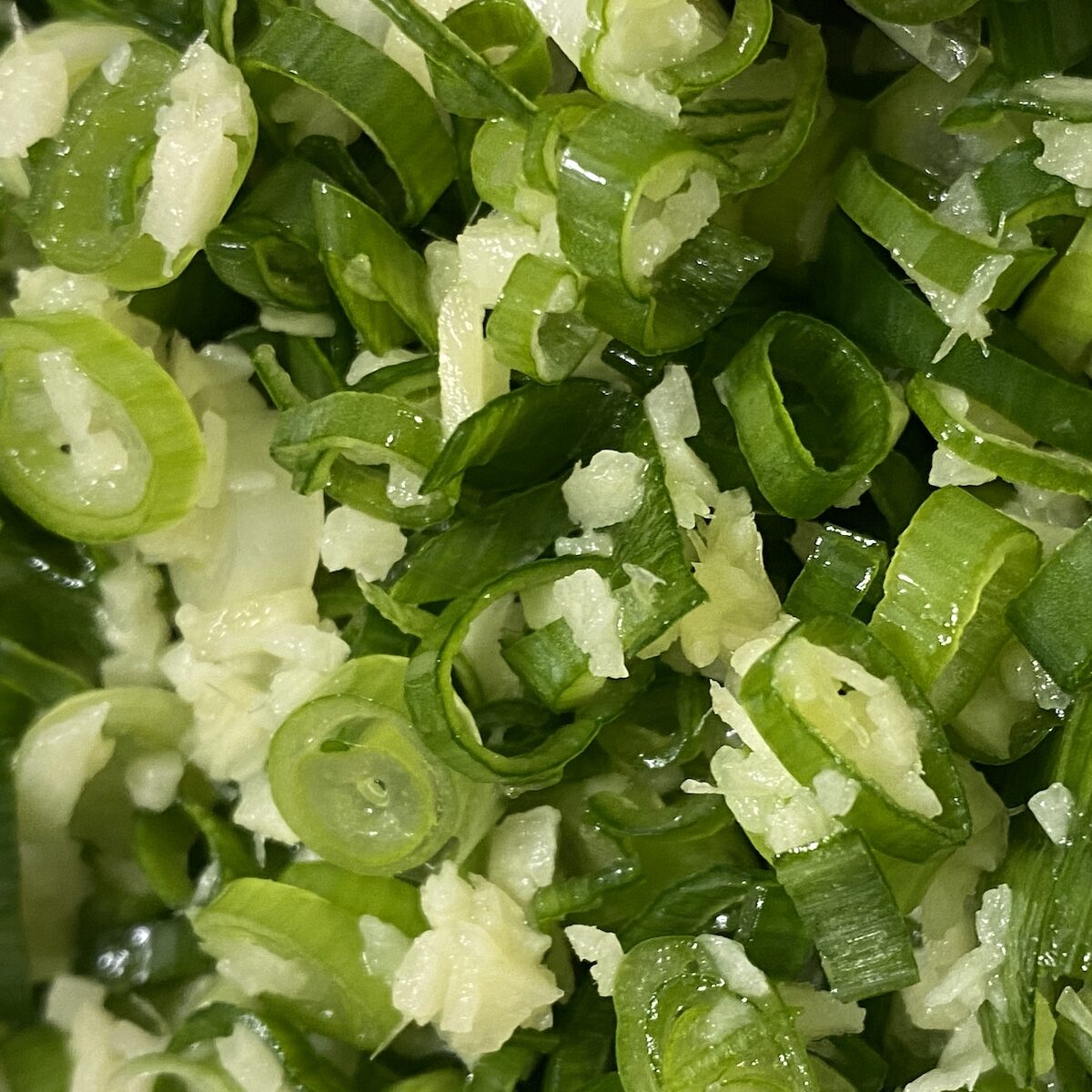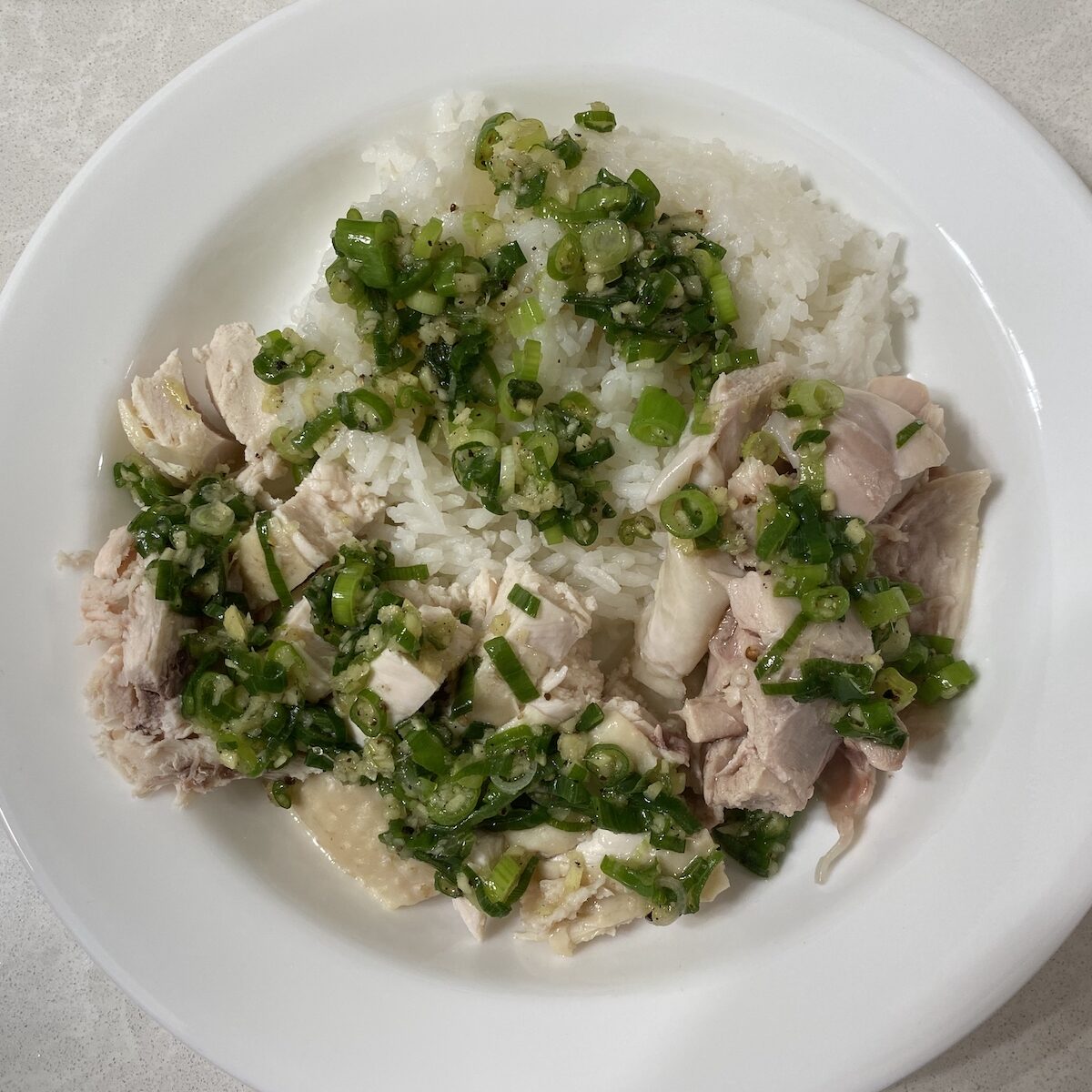 This isn't the normal presentation of white cut chicken with rice. I cut it up into small pieces for my kids. There are no bones to eat around and they aren't eating rice out of a Chinese bowl, but it makes it easier to eat it all together with a spoon.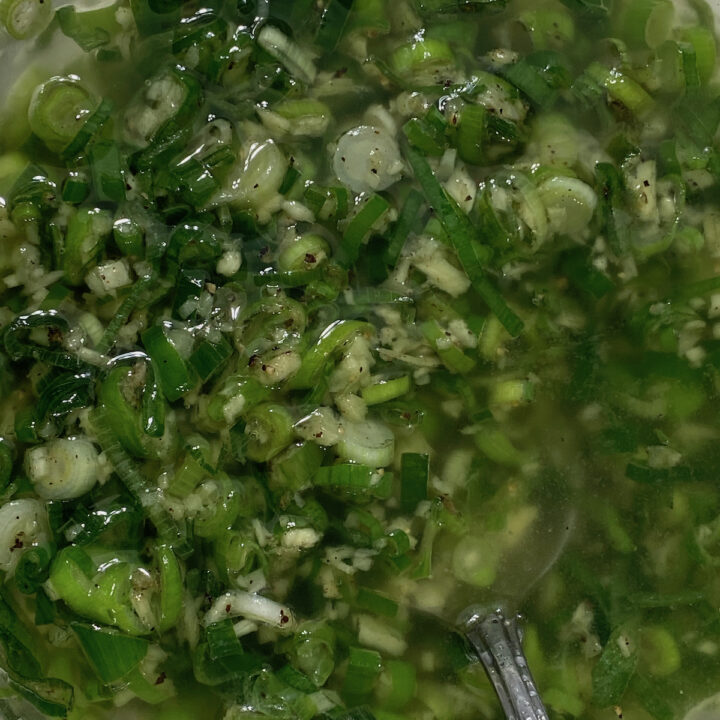 Ginger Scallion Sauce (薑蓉)
My favorite Chinese sauce, I use it when eating steamed crab, lobster, white cut chicken, noodles, sometimes in fried rice.
Ingredients
¼ cup finely minced ginger
1 cup chopped scallions
1 teaspoon salt
¼ teaspoon ground black pepper
¾ cup neutral oil, e.g. canola, sunflower
Instructions
Finely chop the ginger into a very small mince. Pack the measuring cup.
Chopped scallion into small circles, pack the measuring cup.
Mix together the ginger and the scallion.
Add in the salt and pepper and mix thoroughly so that it is spread evenly throughout the mixture.
Heat the oil in a small saucepan on medium heat. Drop in a small piece of the ginger and watch the ginger spin and float around until it just starts to brown.
Make sure the mixture is in a heat safe bowl large enough for some sizzling action. Add the oil to the scallion and ginger - stirring the sizzling mixture to incorporate all the green onion and ginger.
Notes
You can save any leftovers in the refrigerator for a week.
You can also doctor it with soy sauce or vinegar.